For more than 75 years, non-profit organization Leroy Springs & Company, Inc. (LSC) has provided affordable, quality recreation and community activities and facilities in the region home to the historic Springs Cotton Mills. Today, LSC strives to make similar recreation opportunities accessible for the next generation. The Anne Springs Close Greenway, owned and operated by LSC, is committed to connecting people to nature through recreational and educational activities that foster a passion for the outdoors. To make the Greenway accessible for all, the Anne Springs Close Bridge Program provides free or reduced membership and programming at LSC facilities for individuals who qualify. With a longstanding history of providing financial assistance in the community and known formally as the Bridge Program since 2018, LSC awarded over $231,000 in financial assistance in 2021.
Each applicant's circumstances are unique and LSC encourages potential applicants to supply as much information as possible regarding extenuating circumstances or financial status. Anyone is eligible to apply. Eligibility is based upon income using the USDA Child Nutrition Program Income Eligibility Guidelines that determine eligibility for free and reduced meals. Other qualifying programs include S.N.A.P. (Supplemental Nutrition Assistance Program), T.A.N.F. (Temporary Assistance for Needy Families), among others. Special circumstances are considered on a case-by-case basis.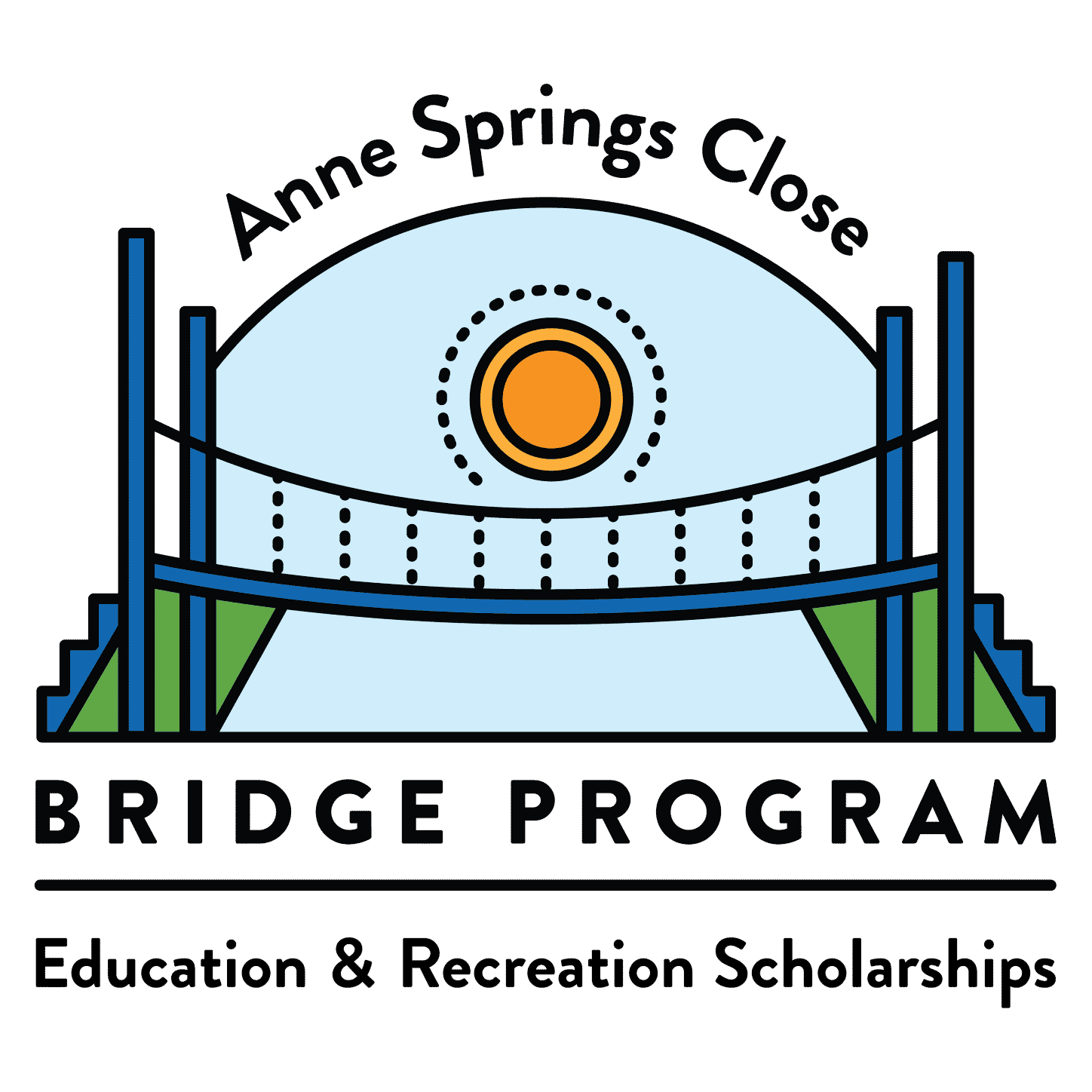 Complete Scholarship Application Form
Provide copy of free and reduced lunch letter or
IRS Form 1040, 1040EZ, or transcript
Special circumstances beyond these requirements may be considered on a case-by-case basis.
We cannot approve an application that is not complete. Be sure to fill out all required information and provide requested documentation.
You will be contacted by email or phone within seven (7) business days of your application submission. 
For more information, please call 803.547.4575 or email Membership@ASCGreenway.org